Join Firma Today!
This the feature article from our Issue #4, 2017 FIRMA FORUM Newsletter. Members can view the entire issue, and past issues, in our archive
The (Not So Obvious) Top 3 Cost Drivers of Anti-Money-Laundering Compliance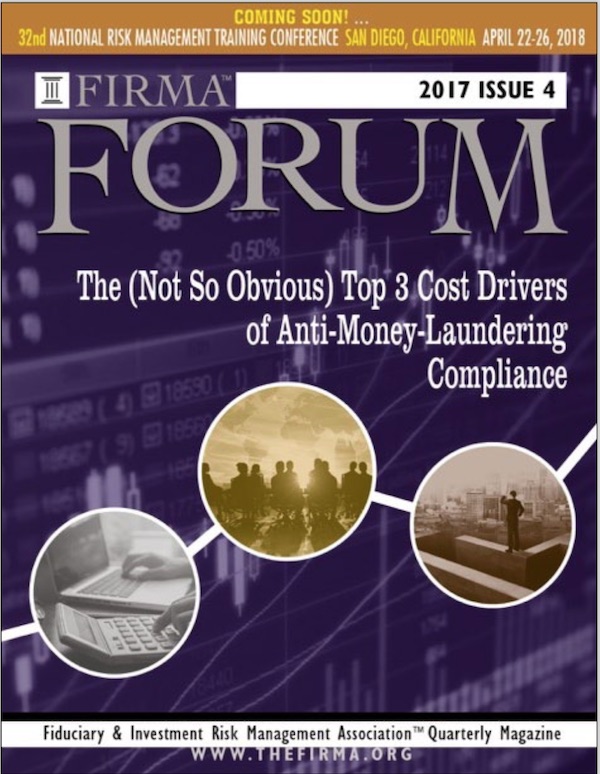 By Sven Stumbauer
Anti-money-laundering (AML) compliance and the related costs of compliance with applicable regula- tions are sometimes cited as impediments to doing business. Though compliance may come at a cost, those associated with non-compliance may be greater.
To better understand and manage AML-compliance costs, nancial institutions should look to cost drivers such as transaction-monitoring systems, customer due-diligence les, dashboards, etc., and focus on the core fundamentals necessary to create an environment with a robust AML-control structure that will add enterprise value.
Download the 2017 Issue #4 FORUM